Thank you for your continuous support to bring quality education to Haiti
In 2021, despite COVID and insecurity in the country, we adapted and continued our mission to provide teacher training to bring quality education to Haitian kids. On August 14th 2021, the southern peninsula of Haiti was hit hard by an earthquake. Once again, working hand in hand with school teachers, directors, our local technicians, and partners, we adapted and supported the local population with immediate needs and started plans for some reconstruction projects to bring kids back to school.
Despite the challenges we face in Haiti, bringing quality education to Haitian classrooms remains our priority. We couldn't do it without you!
Below is a recap of some of the work we did in 2021, thanks to so many teachers, directors, parents, and, of course, our amazing technicians and all of our donors. As we say in Haitian Creole, "Men anpil, chay pa lou" which means, "Many hands make light work".
Immediate earthquake relief for local communities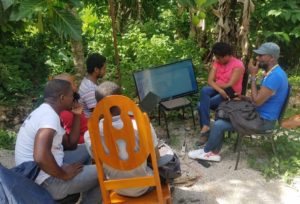 Following the earthquake, our local team in Camp Perrin got organized right away. They set up their office outside in a safe place and began providing emergency assistance. They coordinated efforts to help local businesses and local organizations reach the people most in need. They partnered with Fondation Sogebank, Levy IceCream, ORE, and Trees that Feed Foundation. They also filtered and distributed over 10,000 gallons of drinkable water. Find out more >>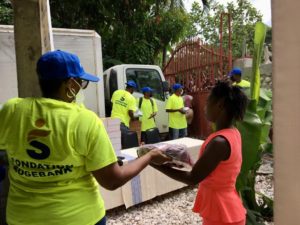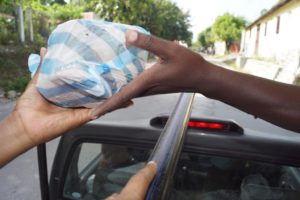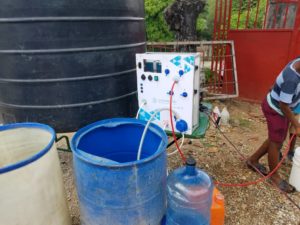 Rehabilitate 30 schools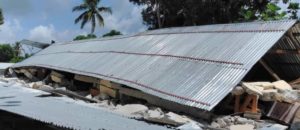 Of the 90 schools we partner with in the south of Haiti, 70 had damage from the earthquake. With the help of some volunteer architects, we are studying and prototyping a structure using construction techniques that are earthquake and hurricane-proof. We have launched a campaign to rehabilitate 30 schools with such structures.
Help support these efforts by donating to our 2021 earthquake fundraiser.
Teacher training remains at the heart of our mission
Haitian teachers are trained in the pedagogy and practices of digital education using digitized content in Creole and French developed in Haiti and France. Currently, 400 schools benefit from this new learning method. Find out more >>
This year, in order to support teachers and in collaboration with the organization EVOH, we also distributed a small token of appreciation to 60 well-deserving teachers during the holidays.
Twinning (jumelage) Fonds Jean Noel – Holmdel High School
For about 3 years now, the school of Fonds Jean Noel near Jacmel, has been partnering with Holmdel Highschool in New Jersey. Our exchange program continues. This past Christmas, the students of Holmdel shared letters with students at Fond Jean Noel. They are now patiently waiting to receive theirs about the Haitian Carnival. We are hoping to start video conference meetings between the two schools. A set of 12 new batteries funded by Holmdel were finally purchased in December and installed shortly after to improve the solar electrical system at Fond Jean Noel.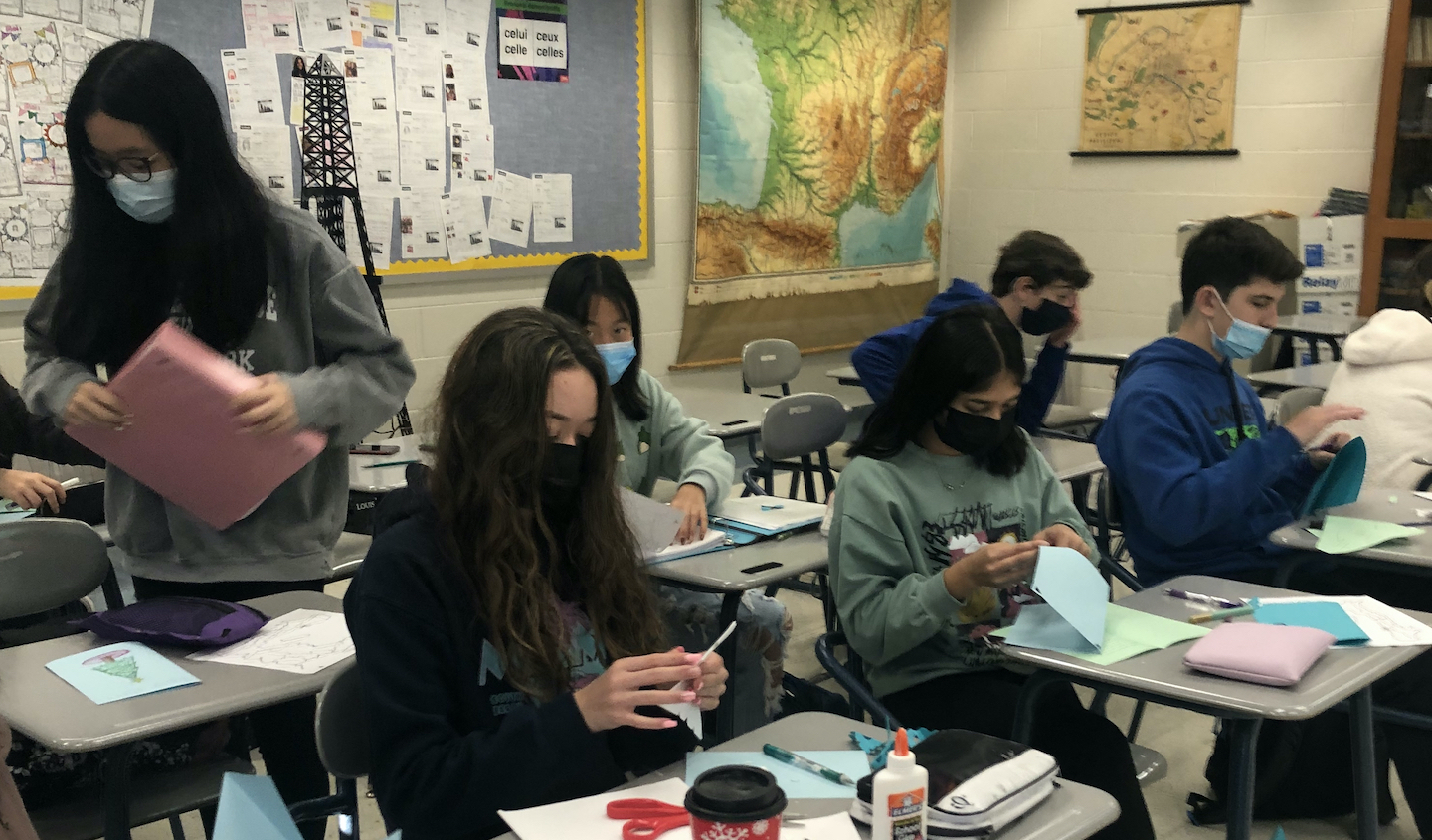 .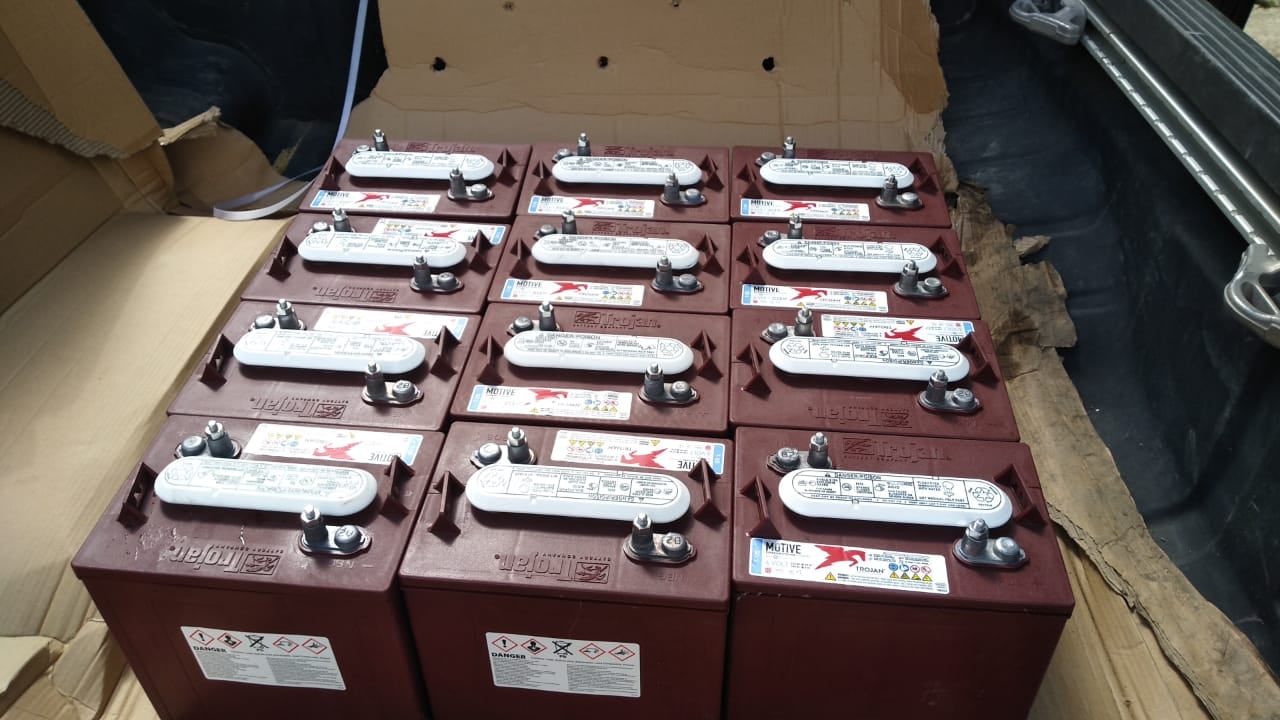 .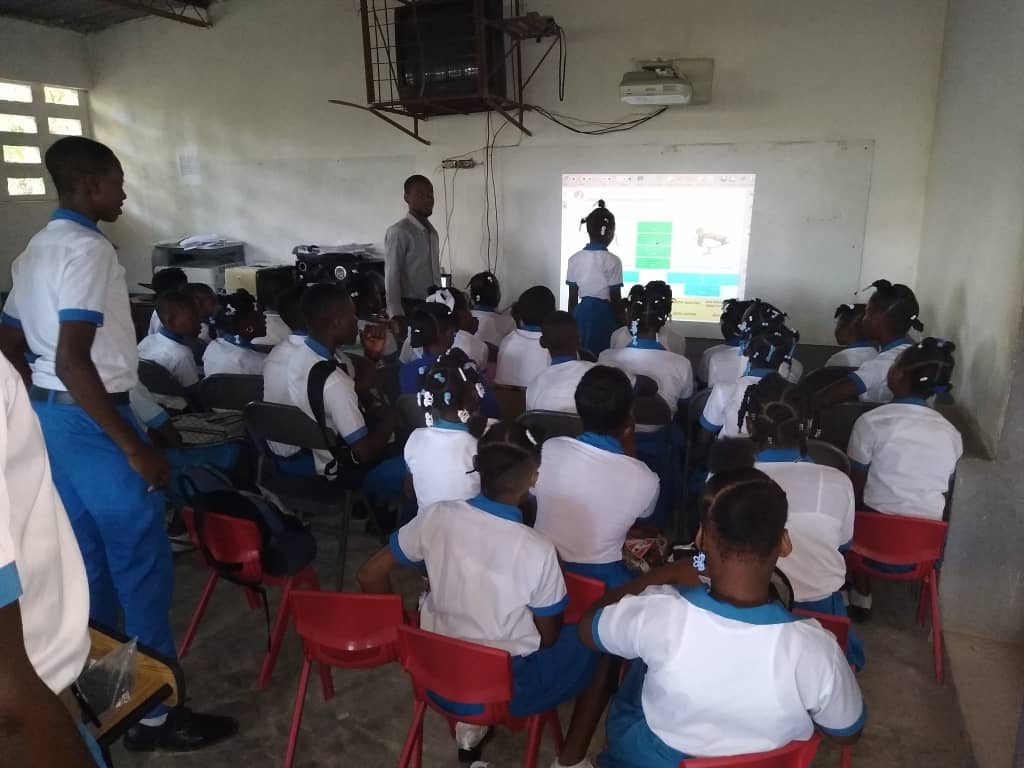 Want to continue to learn more about Haiti Futur?